Meet Our Physical Therapist Team
Our Physical Therapist team at Fox Valley Physical Therapy offers patients not only years of specialized therapy expertise but customer focused service that is unique to the industry. We are all about you—achieving the results you desire. This comes with a commitment to listening to our patients, closely observing and assessing and developing/directing the best therapy programs for you.  Take a moment to meet our Physical Therapist. We can't wait to serve you!

Mary Kelly, PT, PCS
Mary is a Board Certified Pediatric Clinical Specialist through the American Physical Therapy Association. She has over 17 years of pediatric experience. She is credentialed for evaluation and treatment through the Early Intervention program of the state of Illinois. Mary has an extensive background in the Neurodevelopmental treatment approach and has a thorough understanding of functional manual therapy. She enjoys a varied caseload and competently services children newborn-21 years of age presenting with developmental, neurological, orthopedic, sensory, and vestibular challenges. Mary's passion for what she does comes across in her treatments. Both she and her clients have fun while getting results!

Chris Kelly, PT, CFMT
Chris is a Certified Functional Manual Therapist through the Institute of Physical Art. He has over 16 years of experience in adult treatment and has a broad background including acute care, cardiac rehabilitation, wound care, neurological treatment and outpatient orthopedics. He is a determined and dedicated clinician and has spent his last 10 years perfecting his treatment skills in the area of orthopedics. Chris has been described by his patients as a highly competent and compassionate clinician. Chris is committed to expanding his already extensive knowledge base through ongoing clinical education in manual treatment and differential diagnosis.
Robin Theis OTR/L, CIMT
Robin received a Bachelor of Science in Occupational Therapy from Creighton University in Omaha, Nebraska.  For over 20 years, she has been focusing on pediatric treatment, especially birth to six years of age.  She has experience working in a variety of treatment settings including inpatient rehabilitation, day treatment/school reentry program for children with head injuries, medically fragile daycare, outpatient centers, early intervention and school based services.  Robin is a certified infant massage instructor and has taught a number of classes to new parents. She is trained/certified in Neurodevelopmental Treatment (Bobath approach) and certified in Therapeutic Listening.  She has had experience working with children with feeding disorders and aversions as a member of an interdisciplinary feeding team using the Food Chaining technique as well as the SOS approach.  Robin's areas of expertise are developmental delays, feeding disorders, sensory processing and regulatory disorders and neurological impairments.  She truly enjoys playing with "her kids" to help them achieve their maximal potential.
Deanna Phelan
Deanna graduated from Northwestern University with her Doctorate of Physical Therapy, where her doctoral research involved the Joffrey Ballet. She loves working with a variety of patients from infants to older adults, with a variety of diagnoses, including neurological, developmental, and orthopedic. She was a competitive figure skater for 13 years, and retired at the senior level.

Gina Gilchrist, RDN, LD
Gina is a Registered, Licensed Dietitian/Nutritionist with over 15 years of experience providing nutrition therapy to pediatric and adult clients. She has a broad background including both acute and long term adult and pediatric nutrition care, outpatient pediatric nutrition clinic , adult renal and diabetes nutrition research, and workplace health/community wellness. Her passion is working with pediatric patients, specifically
those with special needs (feeding problems, gastrointestinal issues), weight management concerns (over or underweight), and food allergies. In her years of practice she has worked closely with preemies, athletes, celiacs, vegetarians, diabetics, cardiac clients, and those seeking overall health and wellness through a balanced diet and exercise. She has completed certification courses in Motivational Interviewing and Pediatric and Adolescent Weight Management to best serve her clients. Gina has a patient and family centered approach and will individualize her nutrition recommendations and treatment plans based on what goals can be achievable and fit the needs of the individual or family. She loves her job and it shows as you may see her in the community doing programs and presentations for local schools, Scout troops, or health fairs. She is committed to staying up to date by regularly attending continuing education opportunities and being an active member of her local dietetics associations.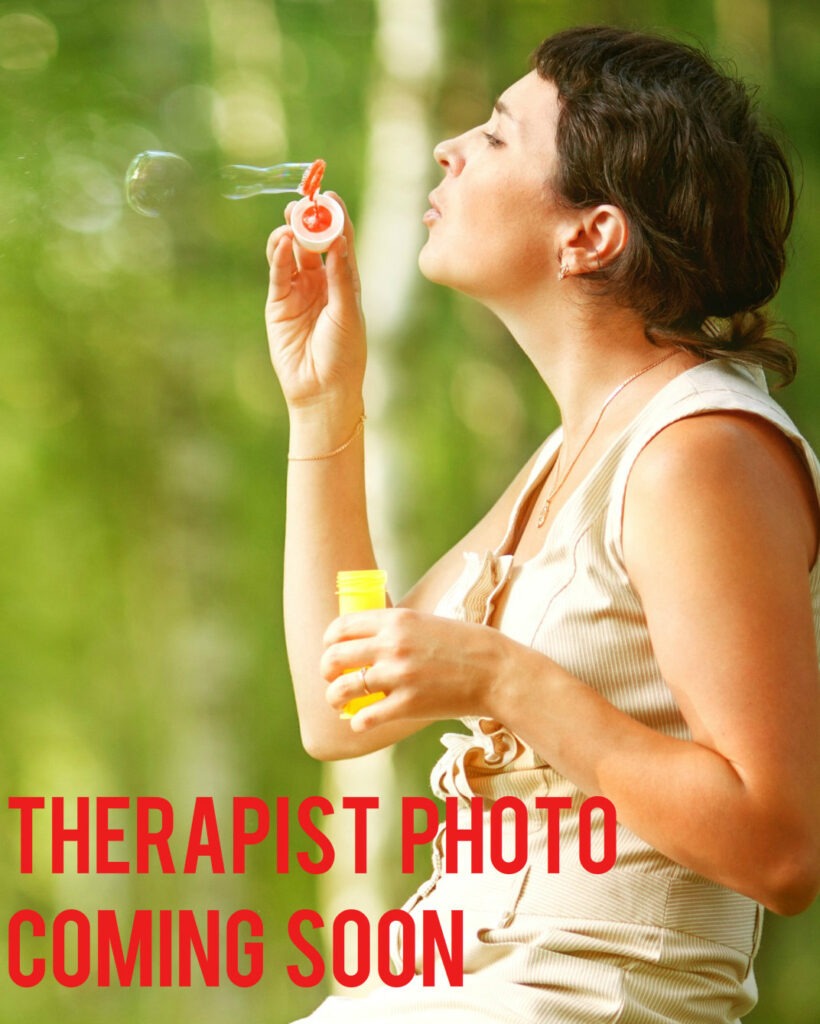 Michelle Schwantz, M.A. CCC-SLP
Michelle is a graduate of the University of Illinois Urbana-Champaign where she received her B.S. in Speech and Hearing Sciences. She moved on to receive her M.A. in Speech Pathology from the University of Iowa. Michelle has spent her entire career in pediatrics, providing family centered in-home and clinic-based services. Her experience includes working with children with language delay/disorder, motor planning speech disorders, articulation/phonological disorders, social language disorders, Autism Spectrum Disorder, as well as oral-motor and sensory based feeding disorders. Specialized clinical training includes SOS feeding therapy, PROMPT therapy, and DIR/Floortime. Michelle also provides IEP consultation and educational advocacy support for school-aged clients and their parents.
Donna Bania, Receptionist
Donna comes to Fox Valley Physical Therapy and Wellness with over 10 years of experience as a receptionist. She very much enjoys interacting with patients, both at the front desk and over the telephone. She loves putting a smile on the faces of the patients and talking with the children who visit the facility. Donna lives in the Fox Valley area with her husband and daughter and is an avid golfer.